2023 could mark a milestone year for Nintendo Switch games as the popular hybrid console continues to thrive, and many exciting releases are set to hit the market. Fans of all ages can expect a range of titles, from nostalgic Kirby, remasters and the adventurous Minecraft Legends to highly anticipated sequels such as Octopath Traveler 2, Pikmin 4, and the much-awaited The Legend of Zelda: Tears of the Kingdom.
Without further ado, we present our carefully curated list of 15 noteworthy Nintendo Switch games that will delight gamers in 2023.
Persona 3 Portable and Persona 4 Golden: The Must-Play RPGs on Nintendo Switc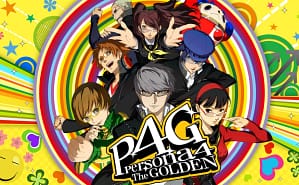 The phenomenal success of Persona 5 has left fans clamoring for more, and it only makes sense for Sega and Atlus to cater to their demands by bringing the beloved Persona 3 Portable and Persona 4 Golden to modern consoles. And what better platform to do so than the ever-popular Nintendo Switch?
Although Persona 3 boasts a devoted fanbase, Persona 4 Golden has earned widespread acclaim as one of the greatest JRPGs ever since the release of Persona 5. In both games, you'll assume the role of a high-school student embroiled in the supernatural events happening in and around their school and town. These titles offer a multifaceted experience, encompassing thrilling Persona battles and the need to manage daily school life and cultivate relationships with fellow students.
Why You Should Play Persona 3 Portable: 

Persona 3 is the enhanced version of the original Persona 3, first released on the PlayStation 2 in 2006. This RPG is renowned for its unique story, intriguing characters, and innovative gameplay. The game will keep you engaged for hours with its riveting narrative, deep character development, and dynamic combat system. The game's setting is Iwatodai, where you play as the new transfer student who discovers a hidden phenomenon called the Dark Hour. During this hour, you can summon your Persona, a physical manifestation of your psyche, to battle dangerous creatures known as Shadows. Your ultimate goal is to investigate the secrets behind the Dark Hour and stop the world's impending destruction.

Why You Should Play Persona 4 Golden

: Persona 4 Golden, on the other hand, is an enhanced version of the original Persona 4 released on the PlayStation 2 in 2008. It's an expanded and polished iteration of the game, with new features, characters, and storylines that elevate it to new heights. The game occurs in Inaba, where you play as a high-school student who moves in with their uncle and cousin for a year. However, things turn dark when a series of murders begin to occur, and you discover that the victims are being thrown into a mysterious world inside their TV sets. With the help of your new friends and Personas, you must solve the mystery behind the murders and save those thrown into the TV world.

Why You Should Play These Games on Nintendo Switch: 

Persona 3 Portable and Persona 4 Golden are two of the most critically acclaimed JRPGs of all time, and now they're available on the Nintendo Switch. The Switch's portability and versatility make it the perfect console to play these games on, allowing you to enjoy them at home or on the go. Moreover, the Nintendo Switch versions of these games come with various improvements and enhancements, including updated graphics, new difficulty levels, and improved user interfaces. These new features make the games more accessible and enjoyable for longtime fans and the series newcomers.
Fire Emblem Engage: The Ultimate Tactical RPG for Switch in 2023
Over the past decade, the Fire Emblem series has achieved great success, with Fire Emblem Awakening on 3DS becoming a breakout hit and reinvigorating interest in the tactical RPG genre. Building on this popularity, Fire Emblem Engage is the latest iteration of the series, promising to be one of the biggest games for the Nintendo Switch in 2023.
In this new game, players can expect a mix of familiar mechanics from previous Fire Emblem titles and new features such as the Emblem Ring summons. As the Divine Dragon, players must lead their army to defend the world of Elios from the evil influence of the Fell Dragon. Players can call upon legendary heroes like Marth and Celica from past games to join them in battle with this feature.
Why Fire Emblem Engage is a Must-Play Game:

 Fire Emblem Engage offers an immersive and challenging gameplay experience that will delight fans of the series and newcomers alike. The game's rich storyline and engaging characters will keep players hooked for hours, while the deep tactical combat system offers endless strategic possibilities. One of the standout features of Fire Emblem Engage is the Emblem Ring summons. This new mechanic adds an exciting new layer to the game, allowing players to bring in their favorite characters from past games to aid them in battle. With a wide range of characters to choose from, each with unique skills and abilities, players can experiment with different combinations and find the perfect team to suit their playstyle. Furthermore, Fire Emblem Engage's stunning graphics, vibrant colors, and detailed character designs genuinely bring the game's world to life. From the sweeping landscapes to the intricate battle animations, the game is a visual feast that will leave players in awe.
SpongeBob SquarePants: Explore The Cosmic Shake
Experience the excitement of SpongeBob SquarePants in a brand new game – The Cosmic Shake. This game takes SpongeBob and Patrick on an exhilarating adventure outside of Bikini Bottom to explore a plethora of Wishworlds. Each Wishworld offers a distinct setting with unique rules, promising players a thrilling and diverse experience.
This exciting announcement, made in 2021, will captivate fans of the beloved SpongeBob SquarePants franchise. They were the team behind the recent remake of the PS2-era platformer Battle for Bikini Bottom – Rehydrated, released in 2020. The game is being developed by Purple Lamp, a studio with ample experience creating games featuring this iconic character.
Experience New Worlds with SpongeBob and Patrick: 

The Cosmic Shake offers a fresh new perspective on SpongeBob SquarePants, with exciting opportunities to explore different worlds. Players must navigate diverse settings from undersea environments to outer space, each with its own rules and barriers. As players journey through the Wishworlds, they encounter various challenges and obstacles that test their skills and abilities. Fans can expect to see their favorite characters in unfamiliar environments, adding a unique flavor to the gameplay.

An Adventure from Purple Lamp: 

Purple Lamp's reputation as a skilled developer shines through in their work on The Cosmic Shake. With a focus on delivering an entertaining and engaging gameplay experience, fans can expect to be immersed in a world full of fun and excitement. The studio's expertise in bringing the world of SpongeBob SquarePants to life is evident in the attention to detail and care put into this game. The Cosmic Shake will surely be a hit with fans, with its vibrant visuals and entertaining gameplay.
Discover a New Adventure in Atelier Ryza 3: Alchemist of the End & the Secret Key
Join Atelier Ryza on a thrilling new adventure as she sets out to save Kurken Island in the latest installment of the Atelier Ryza saga. This time, our titular heroine faces a new challenge as new islands suddenly appear nearby, threatening her peaceful life on Kurken Island.
As she embarks on her quest to save Kurken, Atelier Ryza will also delve deeper into the roots of alchemy, teaming up with new and familiar faces along the way. With promises of expanded world exploration and a "living" field, Atelier Ryza 3 is set to take the series to new heights.
Experience a Seamless World Exploration:

 Atelier Ryza 3 builds on the success of its predecessors by taking world exploration even further. The game's field seamlessly stitches maps together, promising an even more immersive experience. The living area also promises a more dynamic environment that reacts to the player's actions, making every playthrough feel fresh and unique.

Unlock the Secrets of Alchemy with Unique Keys:

 In addition to the seamless world exploration, Atelier Ryza 3 introduces the concept of unique keys. These keys can affect different parts of the game, providing a new level of interactivity and depth. Players will have to think creatively to uncover the secrets of alchemy and save Kurken Island.

A Trilogy Ending Game:

 Atelier Ryza 3 promises to be a satisfying conclusion to the trilogy, with intriguing new ideas and gameplay mechanics that add to the already engaging gameplay. Fans of the series can expect to see both old and new characters come together in an unforgettable adventure.
Get Ready for a New Adventure in Octopath Traveler 2
Square Enix is back with a new sequel to the original Octopath Traveler. The stunning HD-2D art style that fans have come to know and love is back, with even more breathtaking 3D effects and gorgeous bloom-filled lighting. The visuals have matured over the last five years, creating an even more stunning and immersive experience.
Embark on Eight Unique RPG Stories:

 Octopath Traveler 2 follows a similar format to the original, with eight different RPG stories, each centered around a unique character. From Throné's quest for freedom to Osvald's pursuit of revenge, the tales promise to be engaging and captivating. Players will be free to choose who they start playing with and the order in which they tackle the quests. They can also decide who will lead the party, creating a customizable experience.

A Cohesive Narrative:

 While the original Octopath Traveler was praised for its unique storytelling approach, some fans found it could have been more cohesive. With Octopath Traveler 2, we hope to see a more coherent and satisfying narrative connecting all the stories meaningfully.
Get Ready to Return to Dream Land with Kirby!
Kirby fans, get ready for some exciting news! Nintendo has dug deep into its archives and announced a Nintendo Switch remaster of Kirby's Return to Dream Land. This classic 2.5D side-scrolling platformer is perfect for 1-4 players, who can play as the beloved pink puffball and his friends. With Kirby's iconic copy ability, you can wield weapons like whips and swords and even float around with a parasol. Plus, this was the game that introduced the Mecha Copy Ability to the series!
A Classic Adventure Reimagined: 

After the success of Kirby and the Forgotten Land, Nintendo has decided to bring back another beloved Kirby adventure for fans to enjoy. With updated graphics and all the classic gameplay mechanics you love, Kirby's Return to Dream Land Deluxe promises a nostalgic and thrilling adventure for new and old fans.

Multiplayer Fun:

 The ability to play with up to four players makes this game perfect for a fun night with friends and Family. Whether you're a seasoned Kirby player or a newcomer to the series, there's something for everyone in this delightful platforming adventure.
Bayonetta Origins: Cereza and the Lost Demon
Platinum Games is taking us down memory lane with Bayonetta Origins: Cereza and the Lost Demon. This prequel delves into the backstory of everyone's favorite witch, Cereza, as she bonds with her first demon, Cheshire, in the treacherous Avalon Forest. The game features a new twist to the action as the left controls move Cereza and the right move Cheshire in combat, allowing you to combine the two's attacks and abilities. This time, the game took on a more PG tone with a beautiful watercolor art style and narrated story scenes that take the form of an illustrated storybook. Fans of the series can't wait to see what exciting new adventure awaits in Bayonetta Origins.
Master Detective Archives: Rain Code – A Unique Adventure from the Minds Behind Danganronpa
Looking for a thrilling adventure that will keep you on the edge of your seat? Look no further than Master Detective Archives: Rain Code, the latest offering from the talented team behind the twisted high school murder mysteries of Danganronpa. Set in a perpetually rainy city, this game follows the journey of Yuma Kokohead, an amnesiac trainee detective haunted by the death god Shinigami. With the help of a diverse cast of master detectives, each with unique abilities, Yuma sets out to solve the mysteries plaguing the city.
But solving these mysteries will be challenging. Yuma must gather evidence, battle mysterious phantoms, and navigate an otherworldly realm. And if you're a fan of Danganronpa, you'll notice the game's influence coursing through its veins. With its immersive storyline, dynamic characters, and stunning visuals, Master Detective Archives: Rain Code is a must-play for anyone looking for a new and exciting adventure. So grab your detective hat and get ready to solve some mysteries!
Minecraft Legends: A New Action-Packed Adventure for the Whole Family
Minecraft is still going strong, and there's, even more to be excited about! In addition to the beloved original game and the exciting Minecraft Dungeons, 2023 will see the release of Minecraft Legends – the latest addition to the family-friendly Xbox games lineup. And the best part? It will feature a four-player co-op so that you can team up with your friends and family for even more fun!
Minecraft Legends stays true to the classic blocky visuals we all know and love but with an exciting twist. This time, you'll be tasked with saving the world from the Nether corruption of the piglins in an action strategy game. But this isn't your typical Minecraft experience – you'll have a new perspective and scale, with a player character that can quickly roam around, gather resources, craft items, and lead cute and cuddly allies into battle.
With its engaging storyline, thrilling gameplay, and adorable characters, Minecraft Legends will surely be a hit with players of all ages. So get ready to embark on a new adventure in Minecraft and save the day with your friends and Family by your side!
The Legend of Zelda: Tears of the Kingdom – The Most Anticipated Game of 2023 for Switch Owners
If you're a Switch owner, you will want to take advantage of The Legend of Zelda: Tears of the Kingdom – the highly anticipated sequel to Breath of the Wild. The game takes place in a world torn apart, with large chunks of Hyrule floating high up in the sky. And with new locales come new ways to explore them – skydiving and gliding on giant stone birds are just some exciting new ways to traverse this world.
But that's not all – Link will also have funky new abilities, such as transforming into a water droplet, using time reversal abilities, and more. We've only seen a few glimpses of what this game has to offer, but needless to say, we're already counting down the days until its release later this year.
With its stunning visuals, engaging storyline, and exciting gameplay mechanics, The Legend of Zelda: Tears of the Kingdom will surely be a hit with fans and newcomers alike. So get ready to embark on a new adventure with Link and explore the floating pieces of Hyrule like never before!
Story of Seasons: A Wonderful Life – A Farming Sim Remake with a Twist
If you're a fan of slice-of-life farming sims, you will want to take advantage of the upcoming remake of Harvest Moon: A Wonderful Life for GameCube. Titled Story of Seasons: A Wonderful Life, this game promises plenty of joy as you settle down in Forgotten Valley and follow your father's farming dream.
But this isn't just a straight-up remake – it also contains features and improvements from A Wonderful Life Special Edition and Another Wonderful Life. That means you'll be able to play as a female farmer and have more characters to romance. And who knows – maybe you'll even start your own family!
As you make friends with the locals and cultivate your farm, you'll immerse yourself in a world full of charm and wonder. With beautiful graphics and engaging gameplay, Story of Seasons: A Wonderful Life is a perfect way to escape into a world of farming, friendship, and romance. So get ready to experience the joys of country life in a whole new way!
Disney Illusion Island – A Magical 2D Platformer for the Whole Family
Get ready to embark on a magical adventure with your favorite Disney characters! Disney Illusion Island is a new 2D platformer perfect for 1-4 players. Join Mickey, Minnie, Donald, and Goofy as you explore an enchanting world inspired by the beautiful animations of the Mickey Mouse Shorts.
With its striking visual style, this game evokes the charm of classic platformers like Rayman Legends. But don't be fooled by its cute and colorful appearance – Disney Illusion Island will surely provide a challenge for players of all ages.
Whether playing solo or with friends and Family, this game is the perfect addition to your Switch library. So if you're looking for a fun and engaging platformer suitable for young and old alike, check out Disney Illusion Island in 2023!
Get Ready for Some High-Speed Fun with Disney Speed storm!
If you're a fan of arcade-style racing games, you will want to experience Disney Speedstorm! This exciting new game is free-to-play and features a fantastic cast of Disney and Pixar characters. Developed by the talented team behind the Asphalt series, Disney Speedstorm promises to be a thrilling racing experience you won't forget.
One of the unique features of this game is the ability to create a "crew" of characters who offer stat boosts to your racer. The possibilities are endless, with so many beloved Disney and Pixar characters to choose from!
Whether you're a seasoned racing game veteran or a newcomer to the genre, Disney Speedstorm is sure to provide hours of high-speed entertainment. So buckle up and get ready for the ride of your life when Disney Speedstorm arrives on the scene!
Pikmin 4: Nintendo's Next Big Hit Game
Exciting news for fans of the popular video game series Pikmin! Nintendo is currently developing Pikmin 4, and it's shaping up to be the best game in the franchise yet. With improved accessibility and simplified controls, players can join in on the fun even more.
One of the most significant changes in Pikmin 4 is the lower Pikmin-level perspective point. This fresh perspective will provide a new and unique gameplay experience that fans of the series are sure to love. The controls have been made more accessible, making the game more user-friendly.
One of the new features in Pikmin 4 is called 'Dandori,' which allows players to plan and position their Pikmin strategically. This will enable them to navigate the game's various challenges and obstacles. This exciting new addition lets players enjoy an even more engaging and immersive gaming experience.
Overall, Pikmin 4 is set to capture the imaginations of millions of players worldwide. With its improved accessibility, simplified controls, and innovative gameplay features, this game will surely be a hit among old and new fans. So, get ready to embark on a new adventure with your favorite colorful creatures and explore the world of Pikmin like never before!
Final Touch
Hey there, it's incredible that the Nintendo Switch has a fantastic lineup of games in 2023, with many already confirmed for release in the upcoming months. Whether you're into action-packed adventures, strategic simulations, or fun multiplayer games, there's something for everyone.
To stay up-to-date with all the latest news on these exciting releases and other gaming updates, tune in to ZenGenGames. We're committed to keeping you informed and entertained as we explore the wonderful world of gaming.
More Resources
Mastering League Of Legends Strategies A Beginner's Guide To Climbing The Ranks
Getting Started In Game Development Tips For Students
The 6 Best Hidden Object Mystery Games For The Whole Family
5 Tips To Help You Win The War In Company Of Heroes 3
How To Complete The Disney Dreamlight Valley Festival Of Friendship
How To Quickly Raise Your Disney Dreamlight Valley Friendship Rank